REAL LIFE ACTION FIGURES
Regular price
Sale price
$20.00 USD
Unit price
per
Sale
Sold out
THE LATEST CHAPTER OF THE DONALD TRUMP ODYSSEY
Introducing the brand new 2023 Trump Action Figure – featuring the billionaire (?) ex-President in a standard issue prison jump suit. Lock him up!


A TINY WORK OF ART
One day, we hope to get our shrink ray perfected. Till then, all of our action figures will be continue to be sculpted by super-talented human artists.
Prison Suit Trump was created by Mike Leavitt, a well known, Seattle-based sculptor and master caricaturist. He also happens to be a close personal friend of ours - and an amazing dad.
Mike crafts each prototype by hand, in regular, old fashioned clay. If you sense a bit of extra soul in our figures, now you know why.
Share
View full details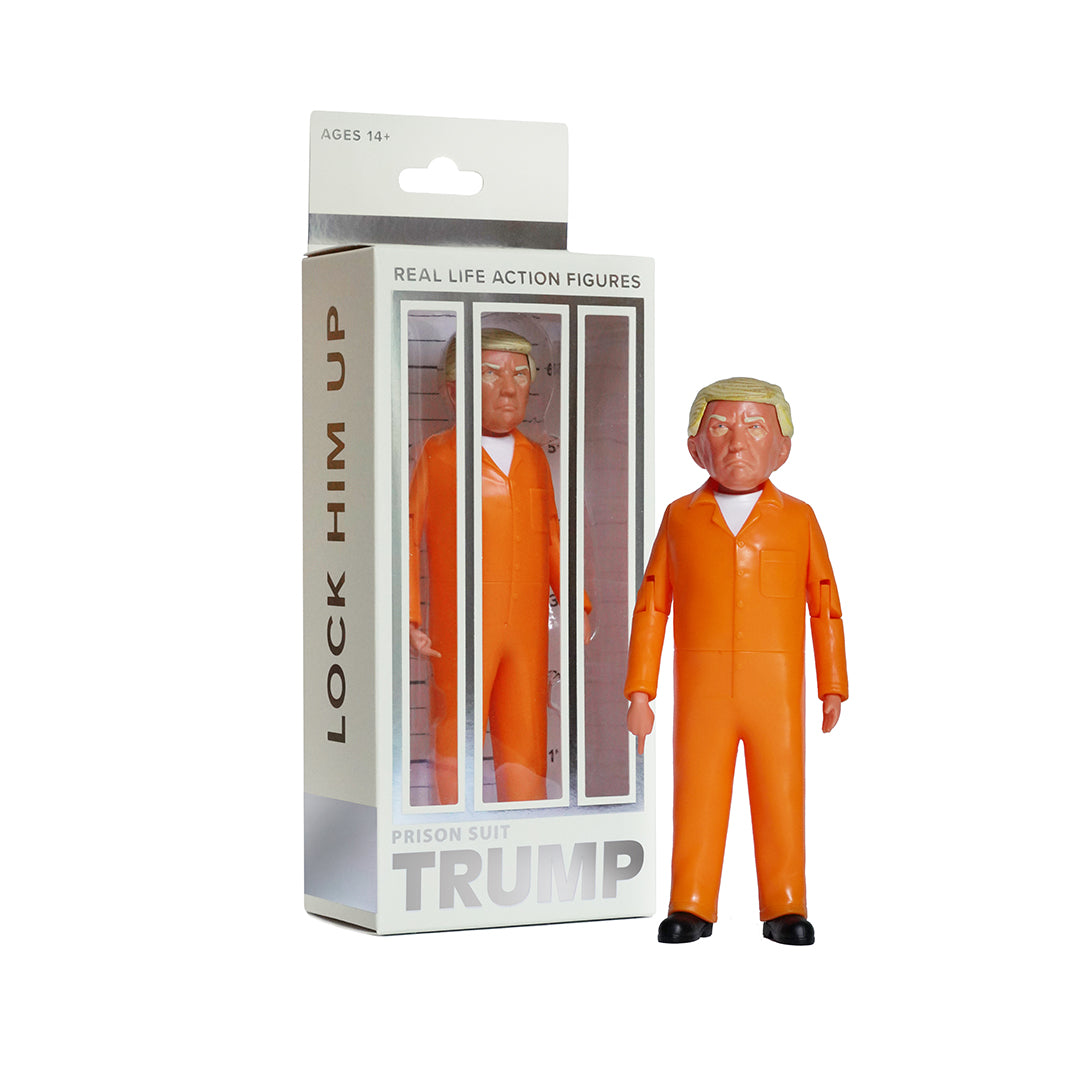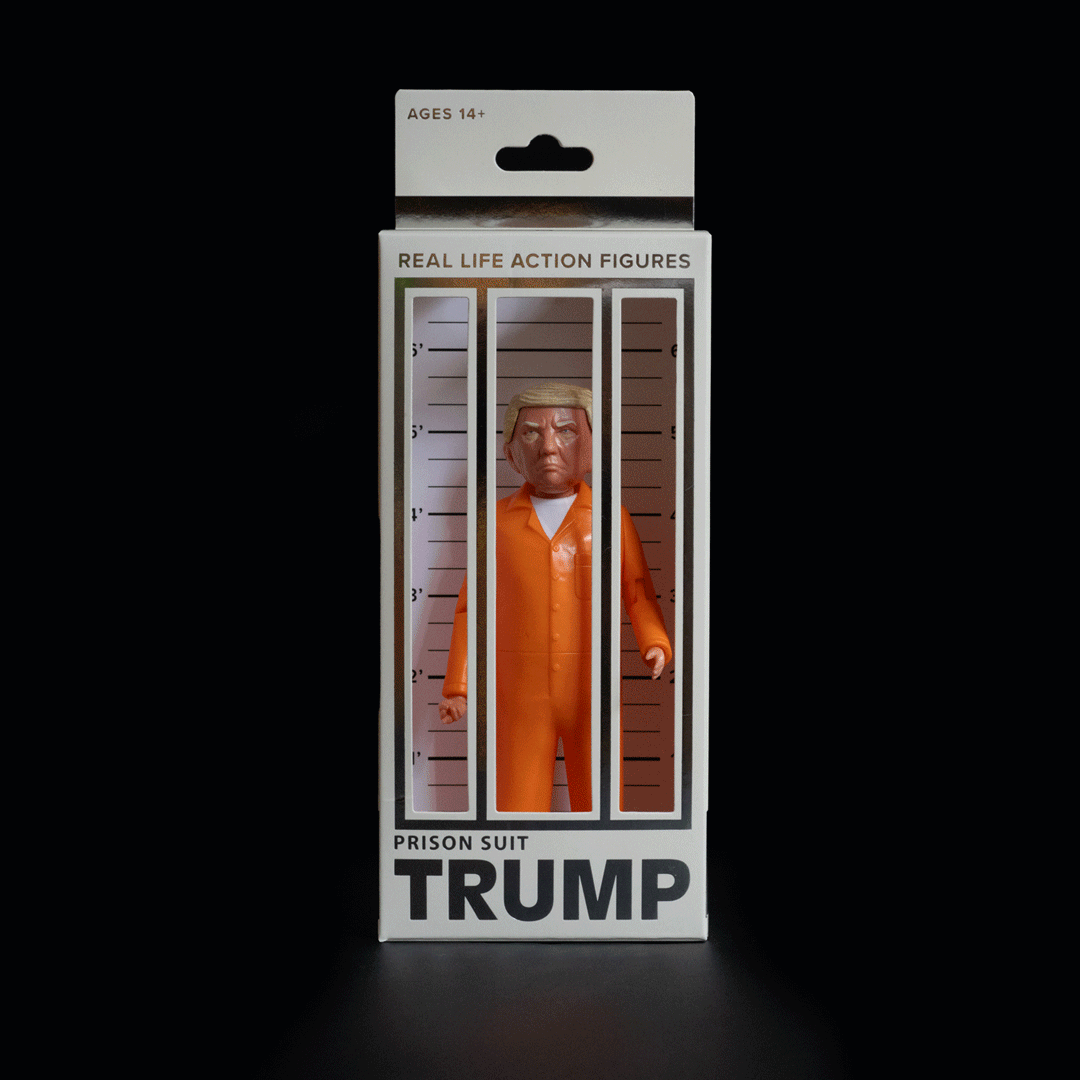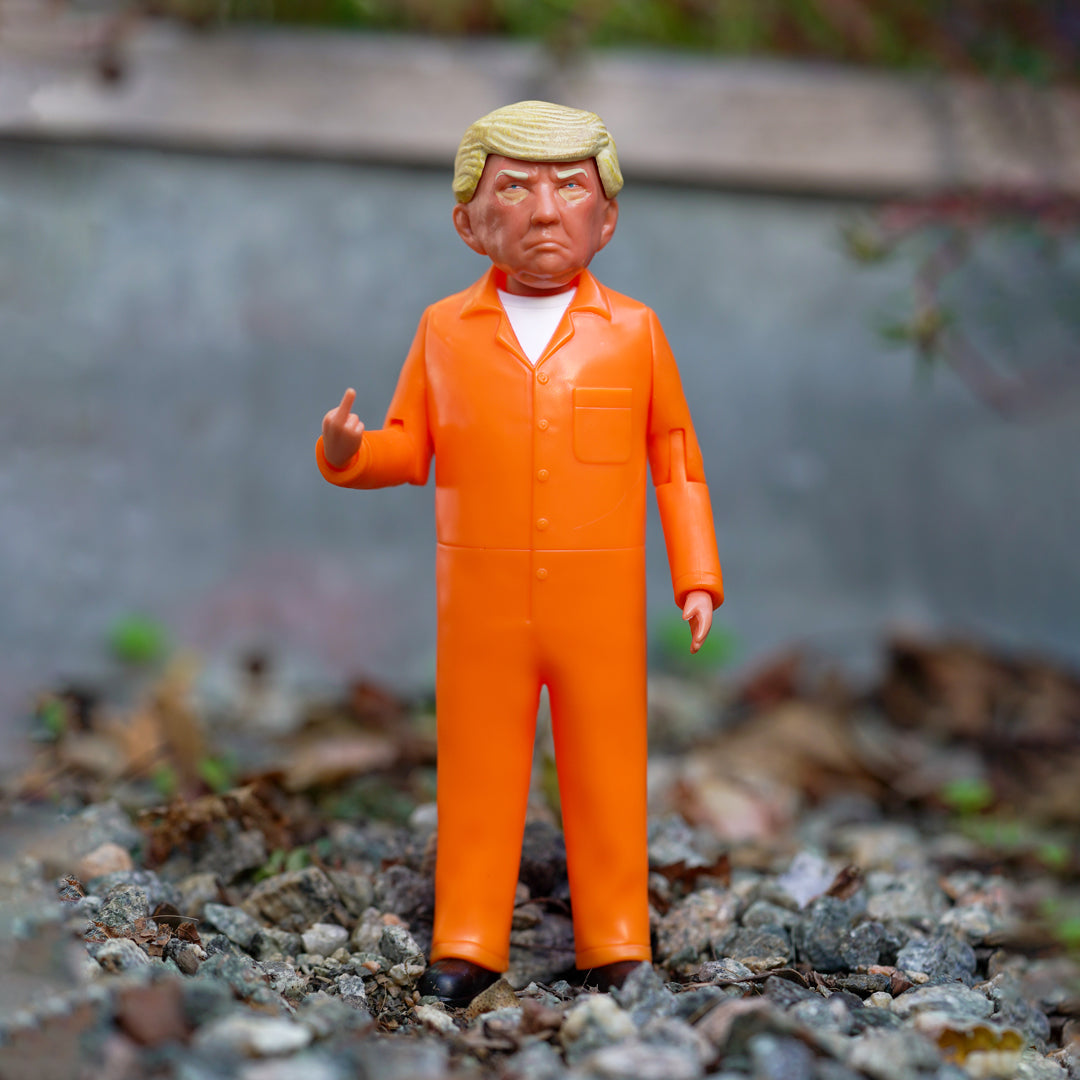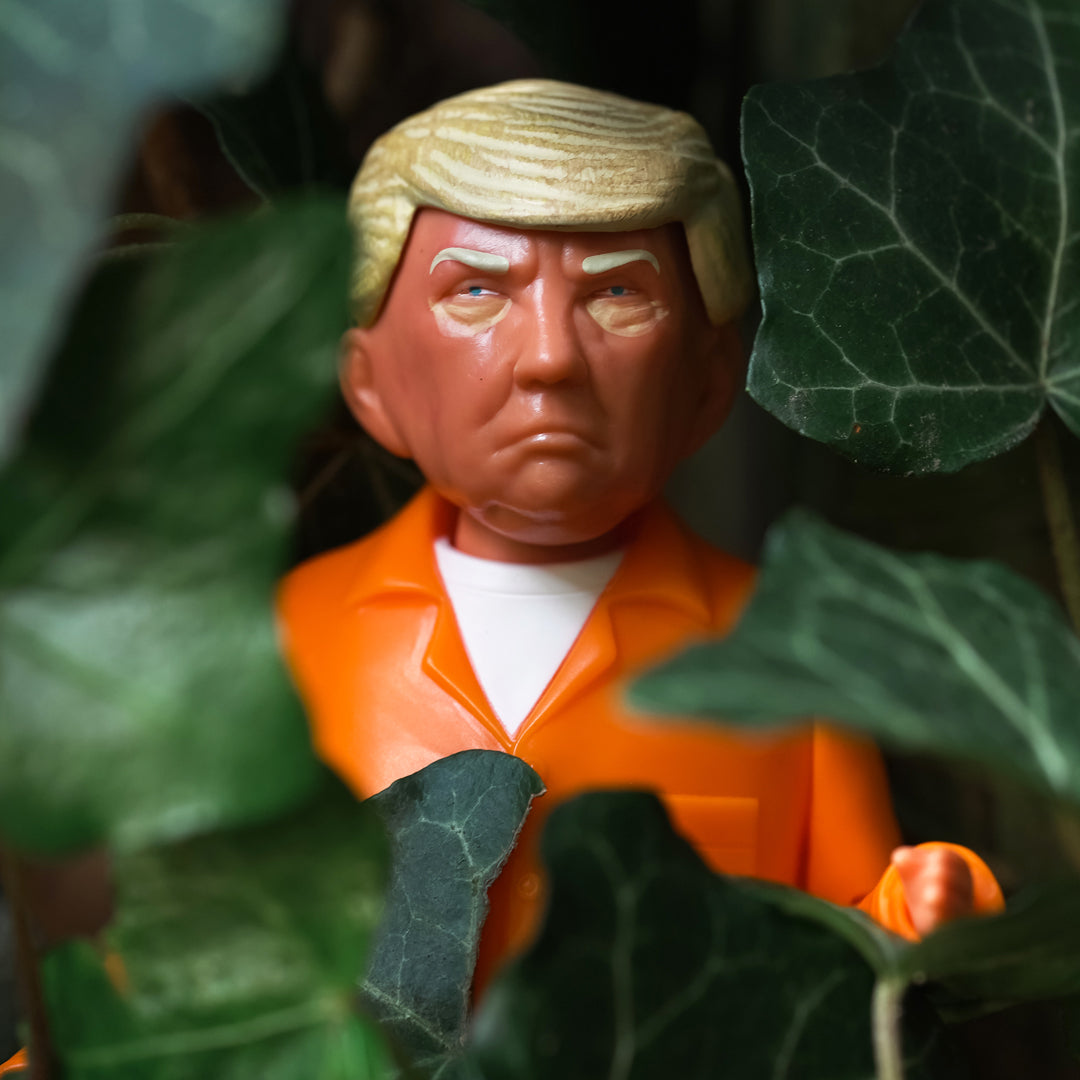 one was so great, had to order a second
Yes, I like to keep things positive, as I know FCTRY does, too. Biggest hit of Christmas gifting a couple years ago was the Ruth Bader Ginsberg figure I gave to a brilliant and enlightened 14 year old girl, who proclaimed it the best gift ever! But when I saw this Prison Jumpsuit Trump, I had to order it for a particular friend, knowing it will be his favorite gift this year, possibly forever. As soon as it arrived, I was invited to a party with a 'goofy gift exchange' -- and knew I needed to order a second one! I don't want to open the boxes prior to gifting, but hope I'll have a chance to play with the action figure at some point.
Trumplove
Bought this for my brother and he could stop laughing! I loved the detachable hair. I just may have to get one for myself!!
Pleased with purchase
Everything arrived as anticipated in good shape for gift giving.
High quality Action Figure for a low quality subject! It's perfect.
Orange man
The action figure is great but, needs to be much more pear shaped to be realistic... rolls of fat and a far bigger badunkadunk...